DEVELOPING THE MILLIONAIRE MINDSET
(Wealth Management and Entrepreneurship in the Digital Era)
Friday - Sunday, 27 - 29 Dec 2019

@ Kuningan, Jakarta Pusat
9 am - 6 pm
Investment:
Normal Price IDR 10.000.000
EARLY BIRD IDR 9.000.000
"Many people take no care of their money till they come nearly to the end of it, and others do just the same with their time"- Johann Wolfgang von Goethe
Financial security for tomorrow starts with a strong financial foundation today. This sentence holds true when we were young, and now in 2019, it is true for our children.
As parents, we know that managing our money is the key to success. We also know that being wealthy is not only because of saving more and spending less… because then everyone who saves up money will be wealthy, correct?
It's also about setting a budget, making smart decisions, and even using your money to make MORE MONEY by investing, or starting a venture, or using online platforms such as YouTube...but does your child understand this?
Within this comprehensive 3-day program, your child will learn:
- The Basics of Entrepreneurship
What real ideas can you think of to make EXTRA money?
- The Essence of Leadership
Learn the principles that separate a true leader from wannabe leaders
- The Value of Money and How to Manage It Properly
Learn not just to SAVE, but to GROW money
- What and Why We Need to GROW our Money?
A Simulation of Wealth Management to Experience Real-Life Situations Regarding Money
- Presenting Yourself to the World
Personal Branding Online and the importance of being confident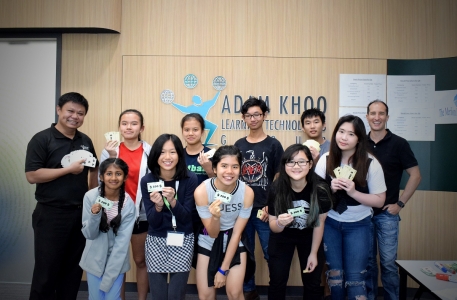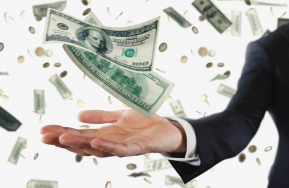 The Millionaire Mindset - The end goal of Financial Freedom is only attainable with the right visions, principles, and actions.
Behind every success story, everything starts with a never-give-up individual who can and will make smart decisions regarding money. Learn the millionaire mindset through actual simulations where you manage your own money!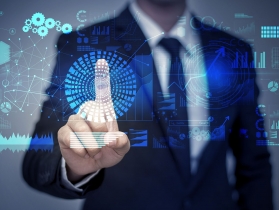 Digital Business Engagement - Times have changed. Learn how to use digital platforms such as YouTube to make more money!
Success in the digital platforms requires a strong personal brand. A persona built upon creative planning and research, that can reach out to large audiences.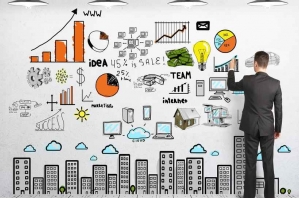 Entrepreneurship Foundation and Presentation - What better way to learn Entrepreneurship than doing your best to be one and making a presentation out of your business idea?
Form and develop your own business idea through detailed discussion and review with your peers. End the session with a presentation of your well-thought business idea!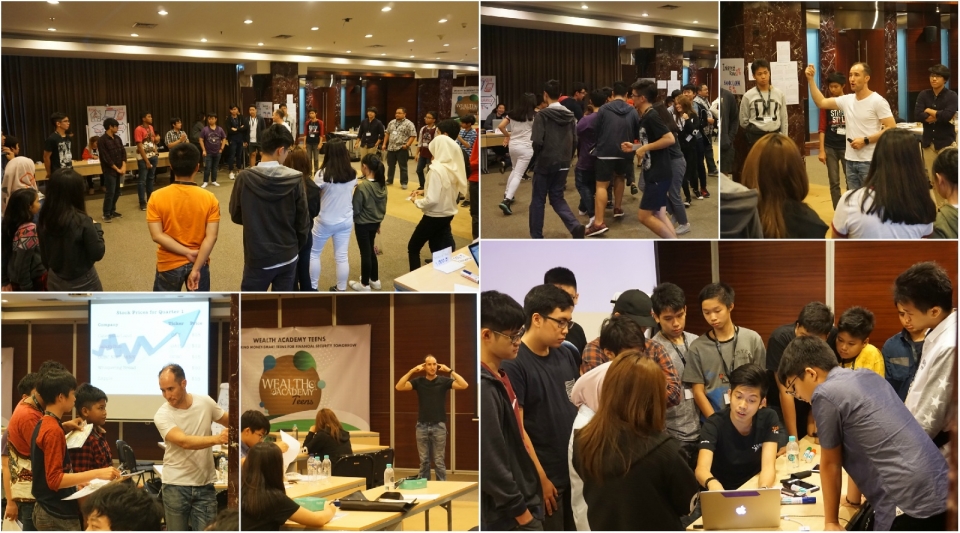 Meet The Trainer, Mr Andrew Davey

Andrew's investing journey started when he invested in his first property at only 19 years old. Through continued success in businesses, property investments, and other wealth creation vehicles, he has achieved the personal goal of financial freedom.
Originally from Australia, Andrew now resides in Singapore with his wife and teenage son and like any Singaporean parent, is concerned about the financial tomorrow for his son. He then made it his priority to work with parents to empower the youth of AUSTRALIA, SINGAPORE, VIETNAM, CAMBODIA, LAOS, BRUNEI, CHINA, MALAYSIA, and INDONESIA to create a successful future for them by building a solid foundation of Wealth and Entrepreneurship.
Here's What Our Graduates Say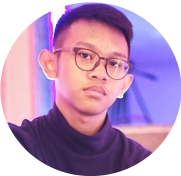 David Krisna (16) - Global Prestasi School
Wealth Academy Youth taught me to be more careful in using the money that I have, and how to invest the money in the future. The most memorable session for me is when I was taught about the various options to grow money.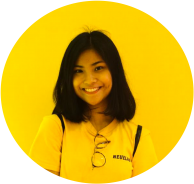 Dwigdi Diksita (18) - Monash University (AUS)
WAY has definitely taught me a lot of life long lessons that I will treasure for the rest of my life. It opened up my mind to the concept of money, investing & just how the adult life is like in a glimpse. I also learned how to improve my presentation skills as we had to present a business idea.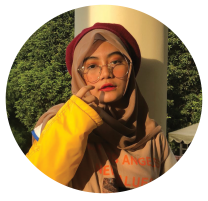 Shabrina Annisa Wahdah (15) - Erudio School of Art
The reason why I wanted to go to this program is because I already have my own business. Managing the business is risky and hard for me since I still have school and I need to study. But WA Youth teaches me a lot, not only about managing money but also about investing it, and even making our money to double.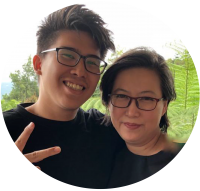 Joan Kawinda - Parent of Gabriel Christopher
(Prasetya Mulya Business School)
After joining Wealth Academy Youth, I see Gary has become smarter in financial planning. His eagerness to do business becomes bolder because now he understands the most effective methods to manage and grow his money, using various investment and entrepreneurial options.
PT Adam Khoo Learning Technologies Group
Wisma BNI 46, 2nd Floor
Jl. Jend. Sudirman Kav. 1 - Jakarta
(021) 574 7511